NetPAC
---
Next-generation, high-density storage workstation with up to 5 expansion slots. With up to 80 TB of storage, this portable computer is ideal for post production or test and measurement.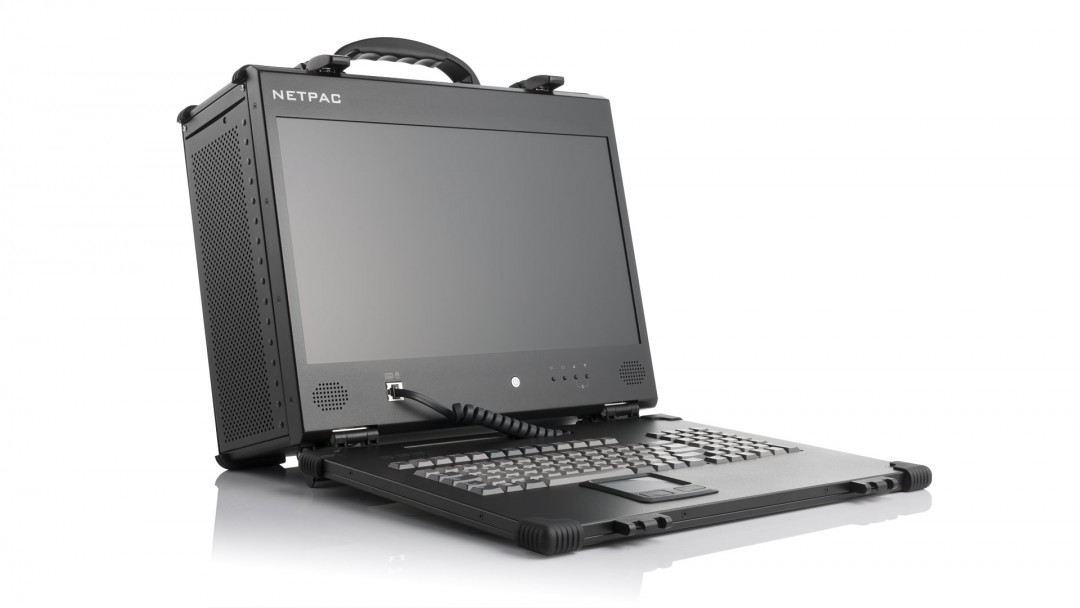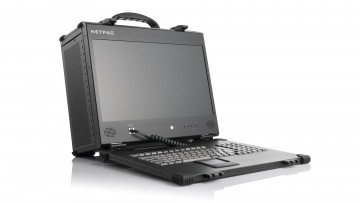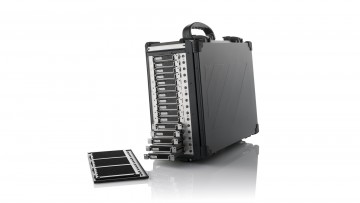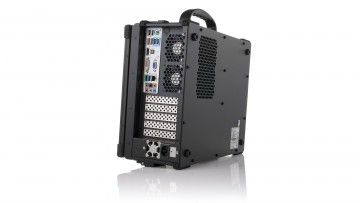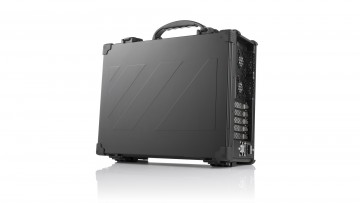 High Storage Portable Server
The NetPAC is your next-generation portable server for network monitoring, capturing, and analysis. This server has been designed from the ground up to meet the applications' requirements on cooling, massive storage expansion and serviceability. Fully integrated with enterprise class SAS drives and RAID controller with up to 12Gb/s throughput per port, the NetPAC is the most powerful network appliance portable platform. When integrated with high-performance 1GbE, 10GbE, and 20GbE capture cards, it is capable of sustained, multi-gigabit per second recording of network traffic without packet drops.
The NetPAC simply provides an effective and indispensable platform for the manipulation and in-depth analysis of network traffic recording applications.
Technische Daten
Produkte
NetPAC
Display
17.3" Full HD 1920 x 1080
CPU
Latest Intel® Xeon, Intel® Core, or AMD Ryzen™ 7
Memory
Up to 1TB DDR4 RAM
Graphics Card
Integrated HD graphic controller
or application-specific graphic controller
Expansion Slots
Up to 5
Storage
16x Removable Storage Drives - up to 80 TB
Power Supply
680W 100/240VAC, 50/60Hz auto-switching 80 PLUS GOLD rated power supply
Dimensions
Height: 14.68"
Width: 17.15"
Depth: 7.00"
Weight
~32 lbs
Touch Option
Touchscreen Optional
WiFi / Bluetooth
WiFi and Bluetooth Optional
RAID
RAID 0/1/5/10
Keyboard & Mouse
105-key Keyboard With Integrated Touchpad. Available in a variety of languages.
Transit Case
Includes Padded Rolling Transit Case
Optional :Hardened Case Available
Quality
ISO 9001
Regulation
CE, FCC, RoHS, CCC
Warranty
1 year parts and labor
Konfigurationsoptionen
Die technischen Spezifikationen sind nur ein Beispiel. Diese können speziell auf ihre Anforderungen angepasst werden. Wenn sie Fragen haben, können sie gerne unsere Verkaufsabteilung kontaktieren.
Contact Sales
Vergleichen Sie ähnliche Systeme
Auf den ersten Blick, kann es schwierig sein, die Unterschiede zwischen unseren Systemen zu erkennen. Klicken sie einfach auf diese Schaltfläche, um die Unterschiede zwischen anderen ähnlichen Systemen zu sehen.
View Comparable Systems
Produkte
NetPAC
DuraPAC
NetPAC Lite
Display
17.3" Full HD 1920 x 1080
17.3" Full HD 1920x1080 - 1000 nits
15.6" Full HD 1920 x 1080
CPU
Latest Intel® Xeon, Intel® Core, or AMD Ryzen™ 7
Latest Intel® Xeon, Intel® Core, or AMD Ryzen™ 7
Latest Intel® Xeon, Intel® Core, or AMD Ryzen™ 7
Memory
Up to 1TB DDR4 RAM
Up to 768GB DDR4 RAM
Up to 768GB DDR4 RAM
Graphics Card
Integrated HD graphic controller
or application-specific graphic controller
Integrated HD graphic controller
or application-specific graphic controller
Integrated HD graphic controller
or application-specific graphic controller
Expansion Slots
Up to 5
Up to 4
Up to 4
Storage
16x Removable Storage Drives - up to 80 TB
Up to 36TB (Removable Option Available)
8x Removable Storage Drives - up to 60 TB
Power Supply
680W 100/240VAC, 50/60Hz auto-switching 80 PLUS GOLD rated power supply
680W 100/240VAC, 50/60Hz Auto-Switching 80 Plus Gold Rated Power Supply
400W 100-240V 47-63 Hz 80PLUS Power Supply
Dimensions
Height: 14.68"
Width: 17.15"
Depth: 7.00"
Height: 13.62"
Width: 16.50"
Depth: 7.25"
Height: 10",
Width: 15",
Depth: 7"
Weight
~32 lbs
~23 lbs
~16.5 lbs