NetPAC Lite
---
15.6" miniature portable workstation with 8 removable drives for up to 60 TB of storage.
Miniature Size
As the name implies, the NetPAC Lite is very compact. In some fields, a large LCD and high resolution may be unnecessary. In this instance, the NetPAC Lite becomes a very viable option as it is lightweight (approximately only 16.5 pounds) and compact.
High Storage
The NetPAC Lite supports up to 60TB of storage. Despite its small size, it is still able to hold massive amount of storage with 8 2.5" hot swappable drive bays. Its 3 expansion slots also allow this portable computer to be configured for specific applications, particularly in the network analysis field.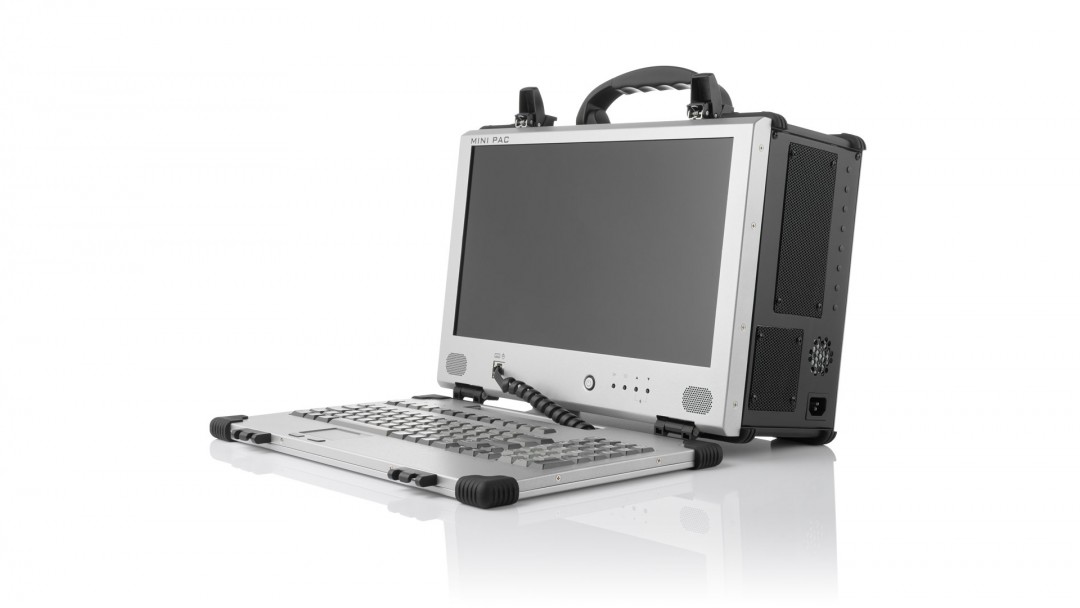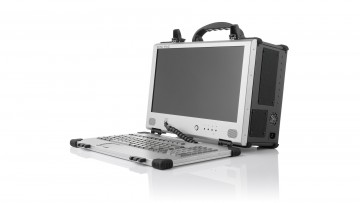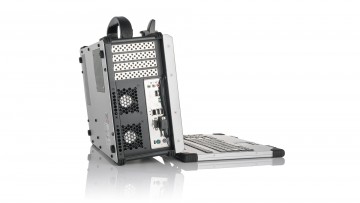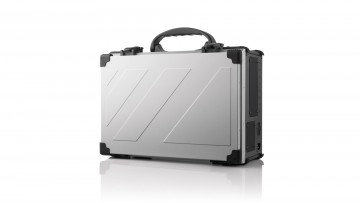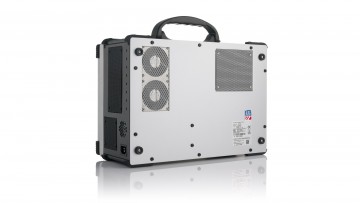 Compact, High Storage Portable Server
As the name implies, think of the NetPAC Lite as a compact version of our popular NetPAC. It is geared toward users who require a very portable computer with massive amounts of storage and who do not need a high-end graphics card.
It comes with a fully-functional 15.6" LCD at full HD resolution. Out of all our portable computers, the NetPAC Lite has the smallest width and height at 15" and 10" respectively. With up to 4 expansion slots and up to 60TB of storage, this small portable computer is able to be configured to certain applications that require a lot of storage.
Technische Daten
Produkte
NetPAC Lite
Display
15.6" Full HD 1920 x 1080
CPU
Latest Intel® Xeon, Intel® Core, or AMD Ryzen™ 7
Memory
Up to 768GB DDR4 RAM
Graphics Card
Integrated HD graphic controller
or application-specific graphic controller
Expansion Slots
Up to 4
Storage
8x Removable Storage Drives - up to 60 TB
Dimensions
Height: 10",
Width: 15",
Depth: 7"
Weight
~16.5 lbs
Power Supply
400W 100-240V 47-63 Hz 80PLUS Power Supply
Touch Option
Touchscreen Optional
WiFi / Bluetooth
WiFi and Bluetooth Optional
RAID
RAID 0/1/5/10
Keyboard & Mouse
105-key Keyboard With Integrated Touchpad. Available in a variety of languages.
Transit Case
Includes Padded Rolling Transit Case
Optional :Hardened Case Available
Quality
ISO 9001
Regulation
CE, FCC, RoHS, CCC
Warranty
1 year parts and labor
Konfigurationsoptionen
Die technischen Spezifikationen sind nur ein Beispiel. Diese können speziell auf ihre Anforderungen angepasst werden. Wenn sie Fragen haben, können sie gerne unsere Verkaufsabteilung kontaktieren.
Contact Sales
Vergleichen Sie ähnliche Systeme
Auf den ersten Blick, kann es schwierig sein, die Unterschiede zwischen unseren Systemen zu erkennen. Klicken sie einfach auf diese Schaltfläche, um die Unterschiede zwischen anderen ähnlichen Systemen zu sehen.
View Comparable Systems
Produkte
NetPAC Lite
NetPAC
DuraPAC Lite
Display
15.6" Full HD 1920 x 1080
17.3" Full HD 1920 x 1080
17.3" Full HD 1920x1080 - 1000 nits
CPU
Latest Intel® Xeon, Intel® Core, or AMD Ryzen™ 7
Latest Intel® Xeon, Intel® Core, or AMD Ryzen™ 7
Latest Intel® Xeon, Intel® Core, or AMD Ryzen™ 7
Memory
Up to 768GB DDR4 RAM
Up to 1TB DDR4 RAM
Up to 64 GB DDR4 RAM
Graphics Card
Integrated HD graphic controller
or application-specific graphic controller
Integrated HD graphic controller
or application-specific graphic controller
Integrated HD graphic controller
or application-specific graphic controller
Expansion Slots
Up to 4
Up to 5
Up to 2
Storage
8x Removable Storage Drives - up to 60 TB
16x Removable Storage Drives - up to 80 TB
Storage Drives, up to 15 TB (Removable Option Available)
Dimensions
Height: 10",
Width: 15",
Depth: 7"
Height: 14.68"
Width: 17.15"
Depth: 7.00"
Width: 16.41"
Height: 12.40"
Depth: 4.39"
Weight
~16.5 lbs
~32 lbs
~16.5 lbs